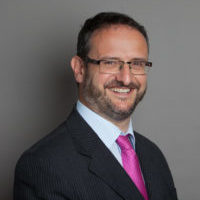 Alberto Stival
Co-founder and President
After my academic education at University of Fribourg (Switzerland) and University College Dublin (Ireland), with a master's degree in economics, I worked for over twenty years in the Swiss finance sector, at BSI AG, Banca dello Stato del Cantone Ticino and the Centro di Studi Bancari, where I was deputy director. I also served as Senior Advisor for Educational Development at SwissBanking, the Swiss Banking Association.
I have been working with Swiss Sustainable Finance since 2014, currently in the role of Head of Educational Development as well as delegate for Italian-speaking Switzerland. I am president of pr suisse, the Swiss Public Relations Association, an independent board member of CYP (2013-2021), a leading organisation in banking education and innovative teaching, as well as a member of the board of Valori Asset Management and member of the Audit Committee of ESMO (European Society for Medical Oncology).
I teach banking and finance at SUPSI (University of Applied Sciences of Southern Switzerland) and at the Centro Studi Villa Negroni. I am an ISO 9001 Auditor (SQS) and a certified Board Member (SAQ).
I speak fluent Italian, German, French and English.
In 2019 I founded Stival&Partners GmbH and in 2020 I contributed to the establishment of ALMA Impact AG.
Other Members