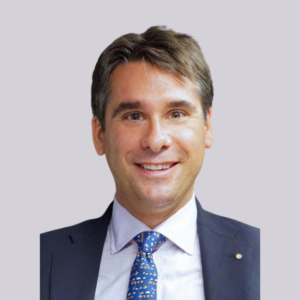 Stefano Devecchi Bellini
Business Developer/Senior Advisor/External Relations Manager
After graduating in Economics from the Catholic University of Milan, I continued my education by obtaining a Master in Family Officer and two Diplomas in Leadership and Management. I gained experience in sectors such as communication, finance and business consulting, acquiring skills in project management, business development and relationship management.
I look after the external relations of BIT – Borsa Immobiliare Ticino and I am Advisor of the Family Office L'Officina della Finanza. Together with other partners in Europe I founded Skkip Consulting, a consulting company that helps companies and entrepreneurs to create value in a context of continuous change with services covering corporate finance and consulting activities for internationalisation, digitalisation, and dynamic simulation models.
I speak Italian and English fluently.
Over the years I have always devoted time, energy and passion to combining constructive personal growth with productive professional development based on values, content and, in particular, human relations. I have tried to bring this baggage of values and relationships into both my professional and associative experiences. In fact, for many years I have spent time and energy in the third sector, making associationism a life choice to generate value and good relations with companies with strong corporate social responsibility. I am Vice President and responsible for relations with industry of FATI – Forum delle Associazioni Ticinesi and President of UCIT.