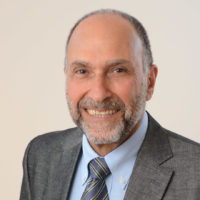 Joe Scavo
Senior Advisor in Public Relations and Ambassador ALMA Impact for the Australian market
Joe draws on over 35 years' experience in PR, media and politics at senior levels. He specialises in media coaching, media relations, issues management and government relations and he also has important experience as a teacher.
He started in print media, at The Australian newspaper, then moving to the Sunday Telegraph and the Sydney Morning Herald.
In 20 years in television news and sport, he worked at all three of Australia's commercial networks and at Sky News. Joe then moved to politics as a Senior Media Advisor in the Australian Government, for two terms.
Over the past six years, he has taught English to speakers of other languages in Italy, Australia and online in France.
He has also been a university lecturer in journalism and a corporate communications consultant.
Joe has a master's degree in journalism, the Cambridge Certificate in Teaching English to Speakers of Other Languages (CELTA) and is currently undertaking a graduate diploma in psychology.