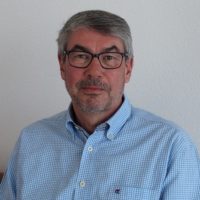 Christian Donzé
SENIOR ADVISOR IN TRAINING AND DEVELOPMENT; ALMA IMPACT AMBASSADOR OF FRENCH SWISS / FRANCE
After more than 30 years of experience in the training and development of bank staff, Christian Donzé now makes his expertise available to companies wishing to invest in the development of their employees.
His various strategic and operational roles have led him to set up numerous schemes to support his employers and partners in the development of their human capital.
Vocational training, SAQ certification of individuals, sales efficiency, enhancement of social and leadership skills, awareness of corporate culture, optimization of service quality, etc., are all areas in which Christian has built up know-how.
As Chairman of the Training Commission of the Swiss Bankers Association and a member of the SAQ Standard Committee for the Certification of Persons in the Banking Sector, he has long been involved in preparing the next generation for the entire Swiss banking world.